ATTENTION: Local Business Owners…
"Now You Can Learn How to Leverage Facebook in Your Business and Tap into the World's Most Powerful Social Networking Site to Get More Traffic When You Claim Your FREE Copy of My New Report!"

Dear Local Business Owner,
If you're anything like most Americans, you spend a lot of time on Facebook. You check in with friends, keep up with family happenings, and maybe play a few games. But have you ever considered putting Facebook to work in your business?
It turns out that everyone's favorite social networking site is also a powerful marketing tool, which makes sense when you consider that 50% of the population of North America has a Facebook account, and the average visit lasts longer than 20 minutes.
So how can you leverage this traffic?
It's easy when you understand how Facebook works. "Introduction to Facebook for Business" will help guide you through such confusing things as: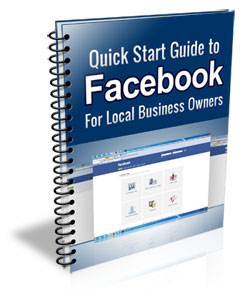 Profiles vs. Pages – And why you can't have one without the other.
Edge Rank – and how it determines whether or not your content shows up at all.
Timelines – Including how you can get your page to show up on someone else's wall.
Places – Want to make sure others can see exactly where you're located – and who's visited lately? Places will get you there.
Plus, I'll share my five favorite ways to connect with customers on Facebook, including one you've probably never considered, and another you might think is too complicated (but it really isn't)
If you've been thinking about adding Facebook to your marketing mix – or even if you haven't – check out this report. I think it will really open your eyes to the possibilities!
Claim Your Free Report Now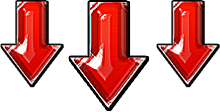 Get Instant Access

Fill in your first name and primary email address in the boxes below and then click submit to receive your free report.

Your privacy is protected.