If you have a business then you can benefit from a local marketing campaign. How's that for a straight-forward answer?
People often dismiss online marketing as something that is useful only for internet or for those who run virtual businesses from home. If you operate a brick and mortar office or store, then there's no need to market online, correct?
Sorry, you would be mistaken if you believe that an online local marketing campaign wouldn't benefit your local brick and mortar business.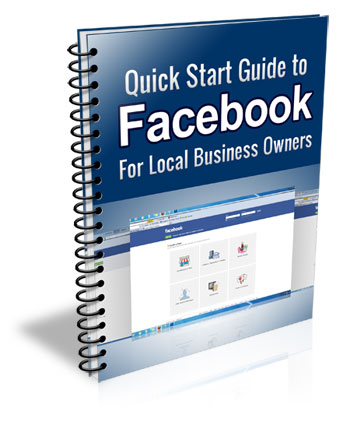 Consider all the small businesses in your town that range from the local diner or pizza restaurant to the neighborhood auto mechanic or corner gas station.
Garden shops, florists, preschools, restaurants, grocery stores, fitness clubs, daycare centers, dance studios, day spas, martial arts studios and a host of other businesses that have a physical presence need to get the word out about where they are located.
And did you know that using Facebook ads can be one of the the most effective ways to accomplish this kind of social media marketing?

If you have a local business, I would venture to guess that a good deal of your success hinges on your ability to become well-known in your town, and neighborhood. And then work hard to spread the recognition of your brand to the neighboring towns and locales that surround you.
That's the power of Facebook ads that enable you to select specific keyword phrases, geo-locations and demographics. This means you can use your town, city name, or zipcode as a targeting criteria which will result in your ad displaying on Facebook for people that live in your town and the surrounding areas.
A Local Marketing Campaign Can Have A Personal Touch
Many experts agree that smaller local businesses and smaller brands actually have more success connecting with and engaging their fans and followers on Facebook because of their smaller size. People feel comfortable interacting with a small business owner who is approachable and willing to answer questions as opposed to a huge, national multi-million dollar company that really isn't able to provide this kind of personal touch.
Facebook is an ideal way for smaller local businesses to engage their customers and prospects and provide this more personal, high-touch connection.
Focusing on a local marketing campaign also allows the business owner to tell stories, and share their experiences of living in the same town or area along with their fellow community members. People relate to business owners when they reminisce about attending the local high school 30 years ago or make reference to the various events that take place locally. Sharing heartfelt stories about the local town is another way business owners can connect emotionally with their local target market.
A Facebook Local Marketing Campaign Doesn't Have to Be Complicated
Of course, the idea of creating a local marketing campaign or even just setting up a Facebook fan page might seem daunting or intimidating. Rather than doing all this work yourself, you might want to consider assigning the task to one of your employees. You can also outsource by hiriing an internet marketing consultant. Or speak to your advertising agency about a new marketing plan on Facebook.
Even if you plan to outsource, it's still a good idea to understand how Facebook business pages and ads work. Familiarizing yourself with a basic Facebook strategy will help you understand how to work more effectively with an outside specialist that has expertise with Facebook marketing. In the end, outsourcing a local marketing campaign may be the most cost-effective approach. A knowledgeable Facebook specialist can create an entire local marketing campaign for your local business and implement it using the most up-to-date strategies while you continue doing what you do best, servicing your customers and clients.