In so many ways, a local business blog can be the very best website solution for your small business and serve as the foundation for your local search marketing strategy. Here are just a few reasons:
Easy to manage with a content management system.
Search Engine Friendly means you can improve your website's ability to rank higher in the search engines like Google, Bing and Yahoo.
Interactive – unlike a static website, a local business blog encourages a two-way conversation with your reader, audience, and market that builds a sense of community from your website.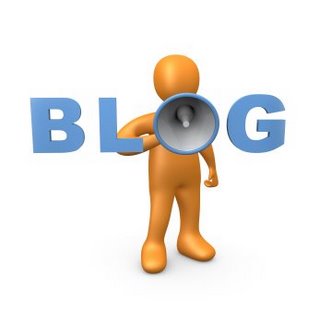 How Does A Local Business Blog Help My Social Media Strategy?
Maybe you think that blogs have been around for awhile and don't draw the same attention that they used to. Perhaps with so much recent focus and attention on social media with Twitter and Facebook all the rage, people feel that the business blog has fallen out of the spotlight to some degree. You couldn't me more wrong.
Not that social media isn't critical to your local business marketing strategy, the fact of the matter is that your local business blog should be the foundation of your social media strategy.
Chris Brogan, Founder, New Marketing Labs. "No matter what, the very first piece of social media real estate I'd start with is a blog."
To prevail in today's competitive online environment for local and small business, you need to leverage a multifaceted  combination local search marketing, video marketing, social media marketing and mobile marketing. But it all rests on the underlying foundation of a properly designed and optimized local business blog.
Once we help our clients understand the power and advantage of a local business blog, one of the first questions that comes up is "If I already have a web site for my business, do I need to start over with a blog?"
To begin with, many of our local business clients are currently struggling with their website. That's one of the reasons they come to us in the first place. When it comes to solving website SEO problems, increasing targeted traffic, fixing website structure and navigation issues, creating better community and stickiness, and providing a more user-friendly content management system to facilitate a fresh supply of ongoing content, there's no contest that a local business blog provides the ideal solution.
But what if the local business already has a website? And it's not a blog.
Do I Build a Separate Local Business Blog for my Business, or Do I Start Over with a Blog as my Primary Website?
To incorporate a blog for your local business, here's a a good rule of thumb we suggest you follow. If you already have a website and it's working for you, there's no reason to blow that up and start over with a blog.
Most local businesses will fall into one of two categories.
Your current website is working for you, and you would cause more harm than benefit by blowing up your website just to move to a blog.
Your current website isn't working for you, and you have little to lose by starting over with a blog
Let's clarify what we mean by "your current website is working for you" …

You already have a domain with some age on it (at least 6 months or more)
You're indexed and ranking well in the search engines for your primary keyword and at least a few more secondary keywords.
Most important, you've already established a number of off-page backlinks pointing to your website.
You are seeing consistent traffic coming in, at least 1,000 unique visitors per month or higher.
Now don't get hung up on precise numbers, thresholds and cutoff points. These aren't meant to be hard-fast rules. Rather, these are guidelines to help you make a good decision.
In the case where your current website is working for you, then we recommend you create a local business blog as an addition to your online presence, either as a separate site (on a separate domain or subdomain), or integrated into your current website (plugged into your current website's navigation with a similar look and feel).
On the other hand, if you already have a website up and running for your local business, but it's not really working for you yet, then you really don't have that much to lose by scrapping your existing website and starting over.
Let's be clear what we mean by "your current website is not working for you" …

You haven't achieved much if any ranking in the search engines for your main keywords.
You're not seeing any measurable traffic coming in.
You don't have many off-page backlinks established for your website.
It's not necessarily about all the time you may already have invested in your current website. In many cases, your current investment in content, images, and graphics for your current website can be re-purposed and leveraged as pages, posts, graphics and content for a local business blog if your choice is to make this move. Much of this work can often be re-usable.
The next question that follows is "when you say make my primary website a local business blog, why the push to move to a single website?"
Fair enough, and good question. Here's the thinking …
As a small business, you have enough challenge keeping up with one website, let alone two sites (a primary static website and a separate blog).
If possible, we think you will want to simplify your life, not add additional effort and overhead to your plate. If you can operate with a single website platform that gets the job done, that will be easier then supporting and maintaining two websites.
Does A Local Business Blog Have The Website Functionality I Need?
Keep in mind that a blog as your primary website is fully capable of providing most or all of the functionality of a traditional static website on top of the blog functionality and blog advantage. And a local business blog will very likely be easier to manage and support than a static website.
In addition, we've demonstrated in enough cases that for the cost and effort to whip a non-performing static website into shape to resolve issues with SEO, navigation, on-page and off-page linking, content management overhead, traffic generation and look and feel, the customer would be better off going with a blog. The local business blog will often provide a better solution for less money.
The one exception is a scaled up eCommerce site. If you're selling a large catalog of products from your website, you'll need a capable shopping cart to handle the number of SKUs (thousand+ products or more). Lighter weight shopping carts are practical and effective on a blogging platform (in the range of 500 product SKUs or less). But for more scaled up solutions, it's best to go with a dedicated website that integrates a full featured shopping cart solution.
Bottom line, you should find a way to leverage a blog for your local business. You have a choice whether you make a local business blog your primary website or you compliment your existing traditional website with a separate blog. To improve your search marketing strategy with a local business blog, you can make either solution work equally well for your local business.